General
Here you can enter the name of your organisation.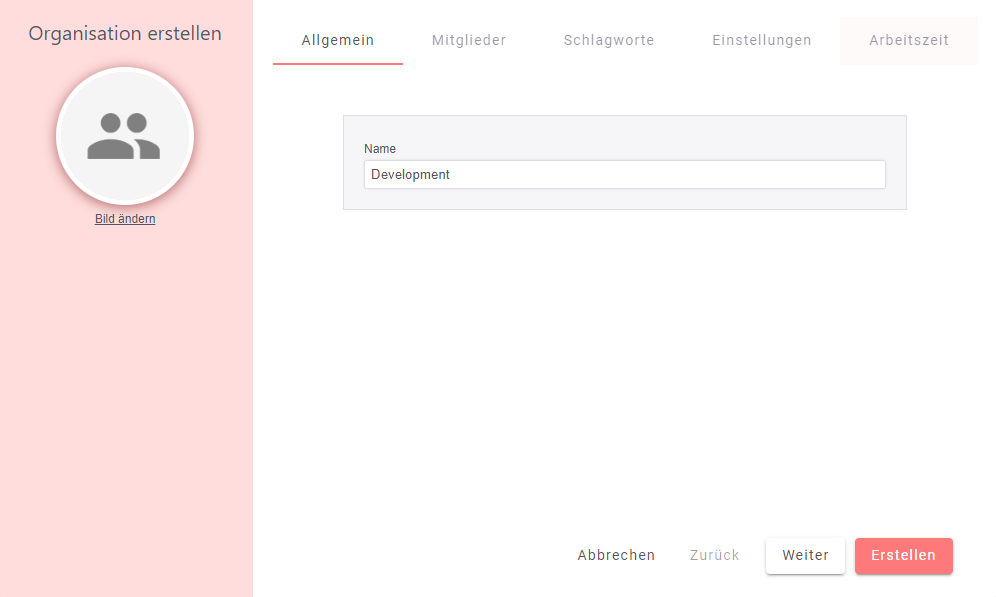 Members
In the "Members" tab, people can be invited to join your organisation. You simply enter their email addresses and when you save it, an invitation email is sent to them and they can join.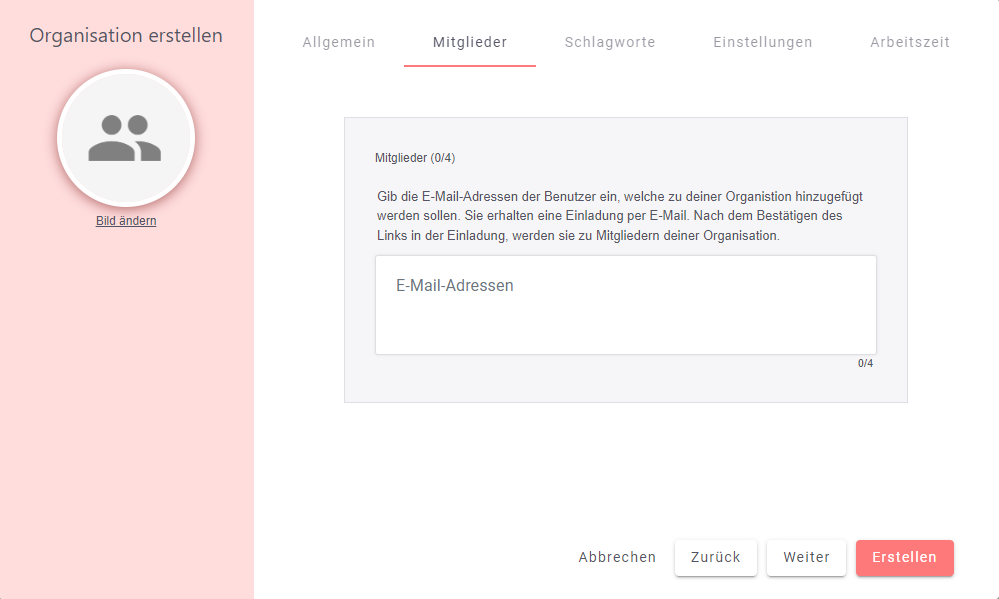 Tags
In the "Keywords" tab, keywords can be added to your organisation to create categorisations and filter within the organisation. Simply click on Add Group, enter a name and a new group is created for the organisation.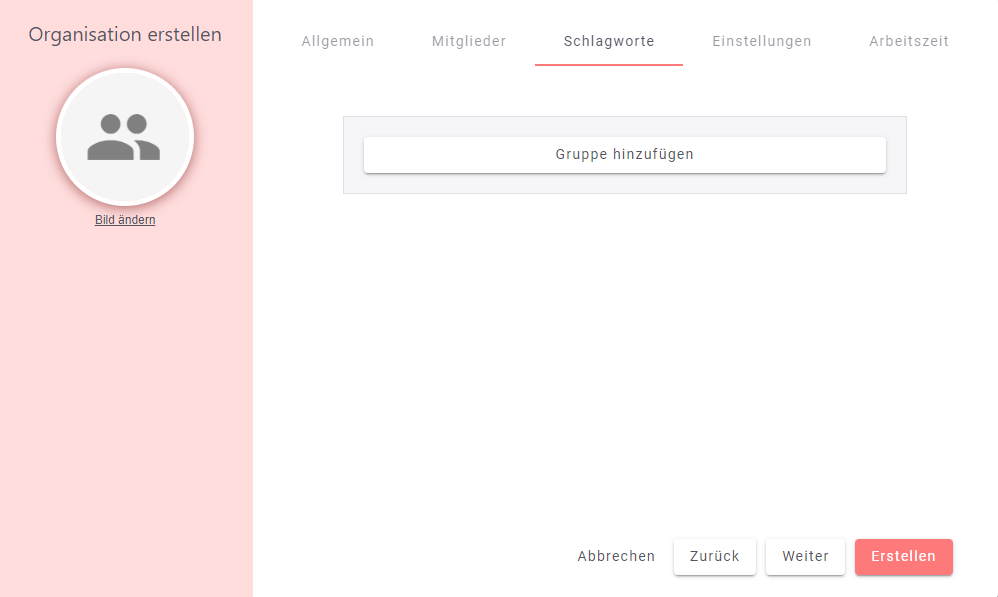 Settings
In the "Settings" tab you can set the colour of your organisation.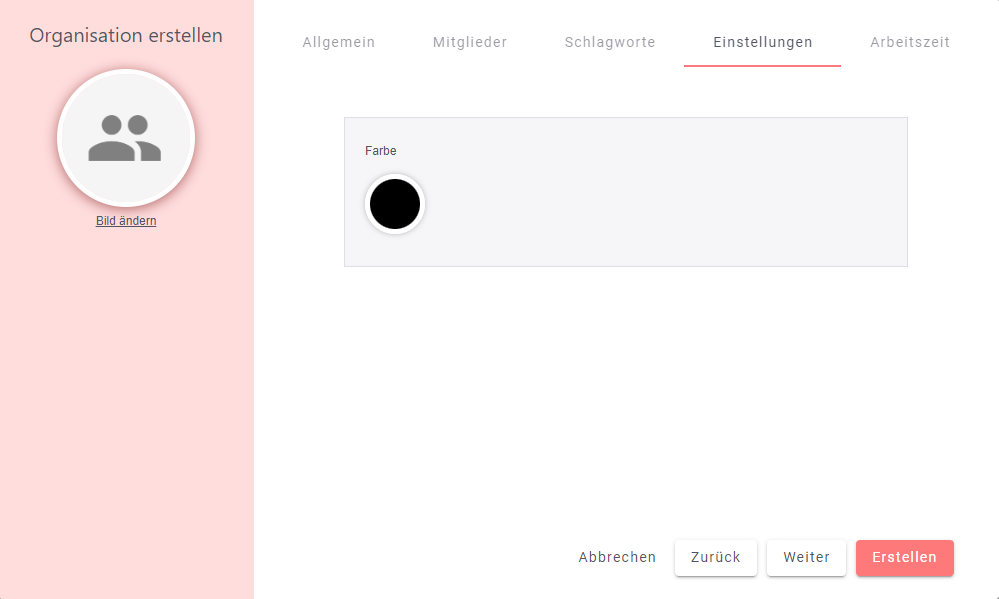 Working times
In the tab "Working time" you can activate the tracking of working times. In addition, the individual working time profiles can be created and adjusted here. More on this under
working times
.