Dashboard
In the dashboard you can create as many charts and tables as you want. They help you to clearly structure your times according to your criteria. In particular, grouping and filtering by keywords and time periods help you to generate the appropriate information.
Open the dashboard
Sidebar view
You can choose between two different places where you can organize a dashboard. Both views are independently configurable.
The primary view is available to you in the sidebar.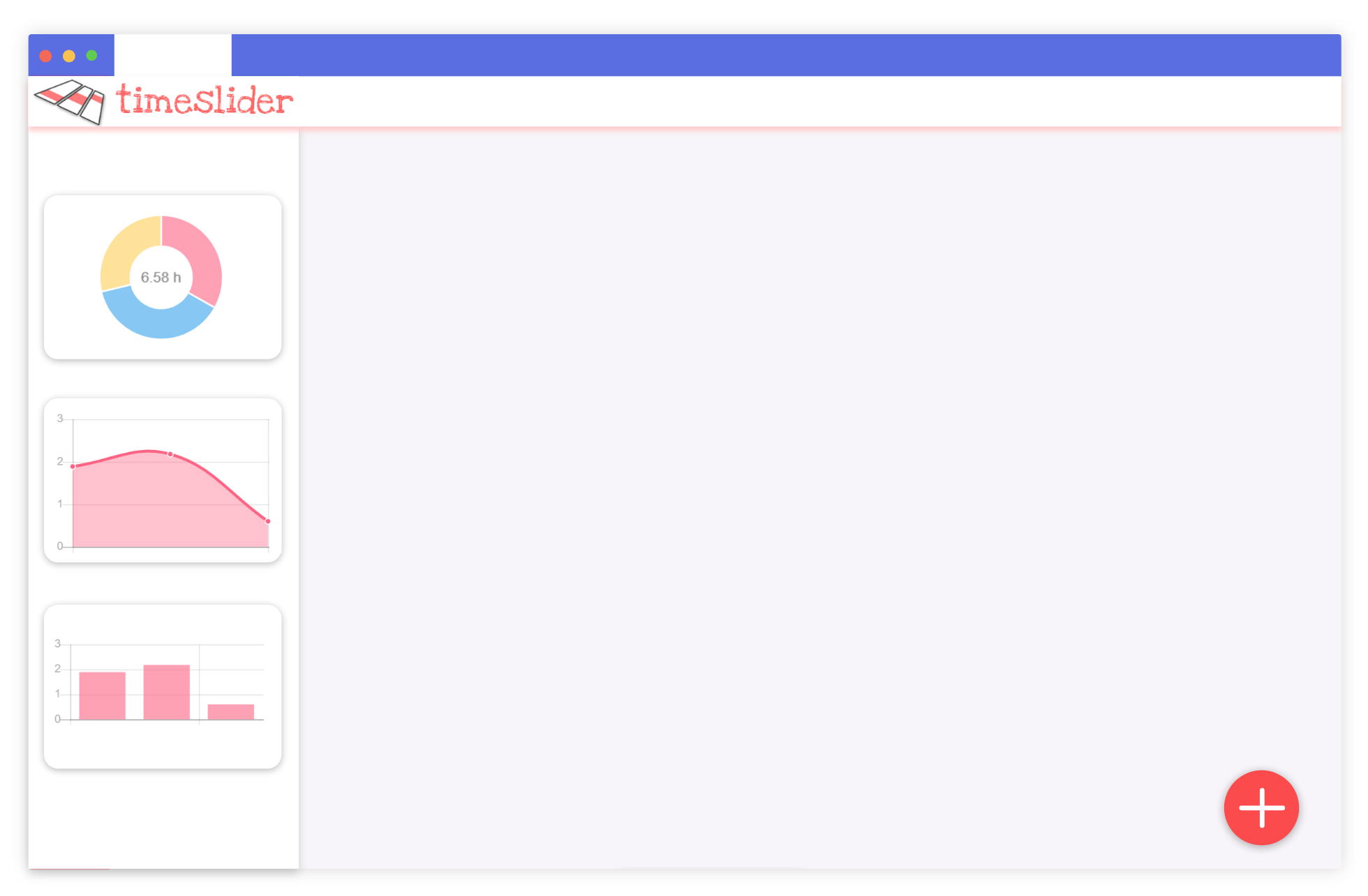 Full view
The full view extends over the entire window and thus offers much more space for your diagrams. You can access it via the button in the dashboard sidebar.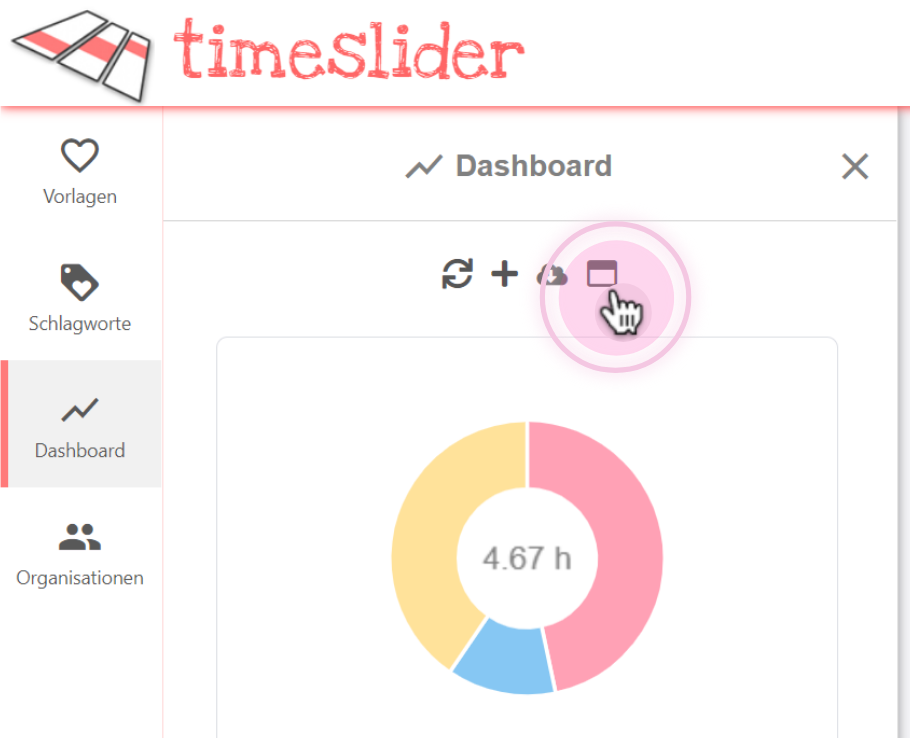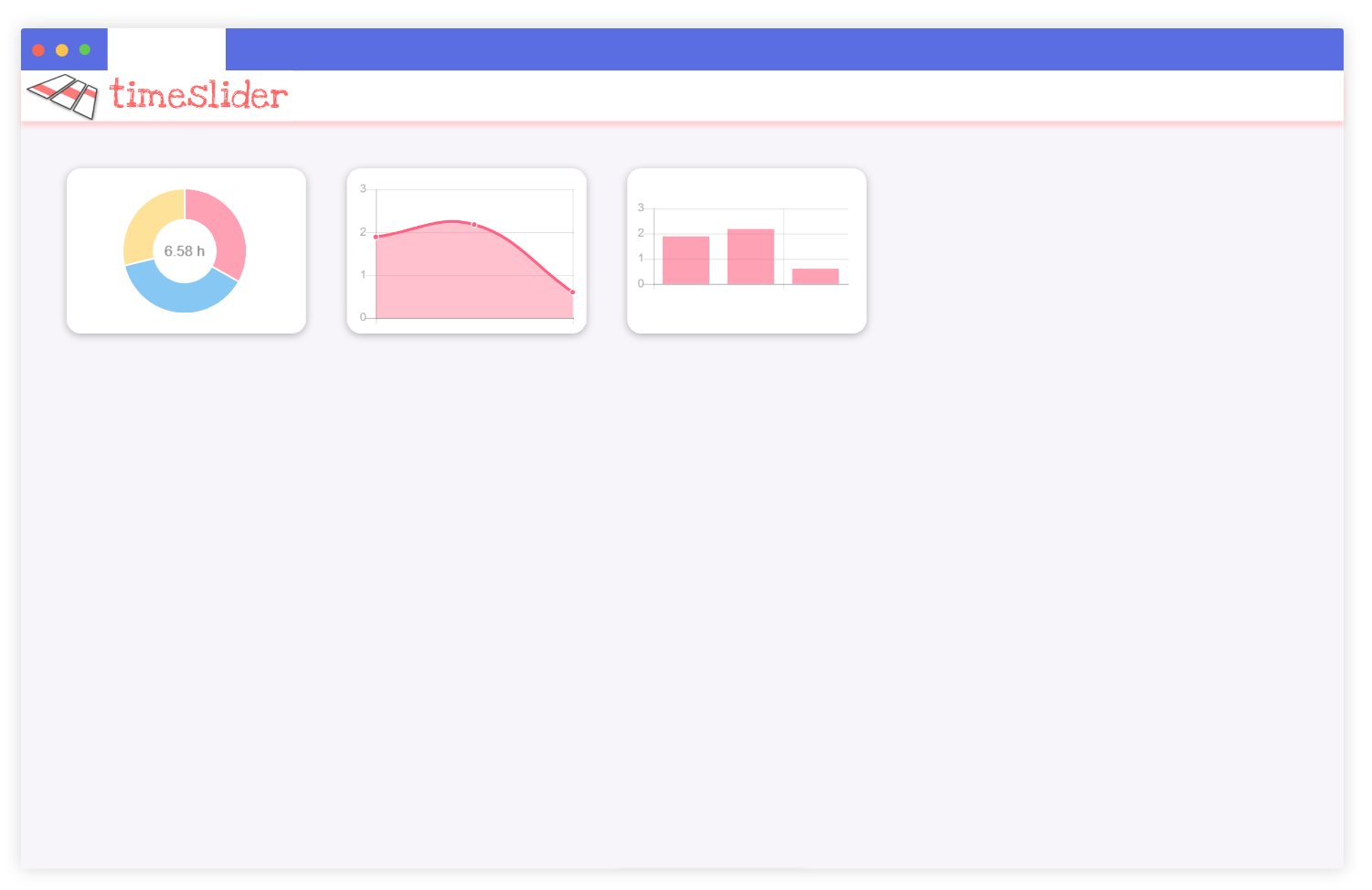 Widgets
The following tile types are available to you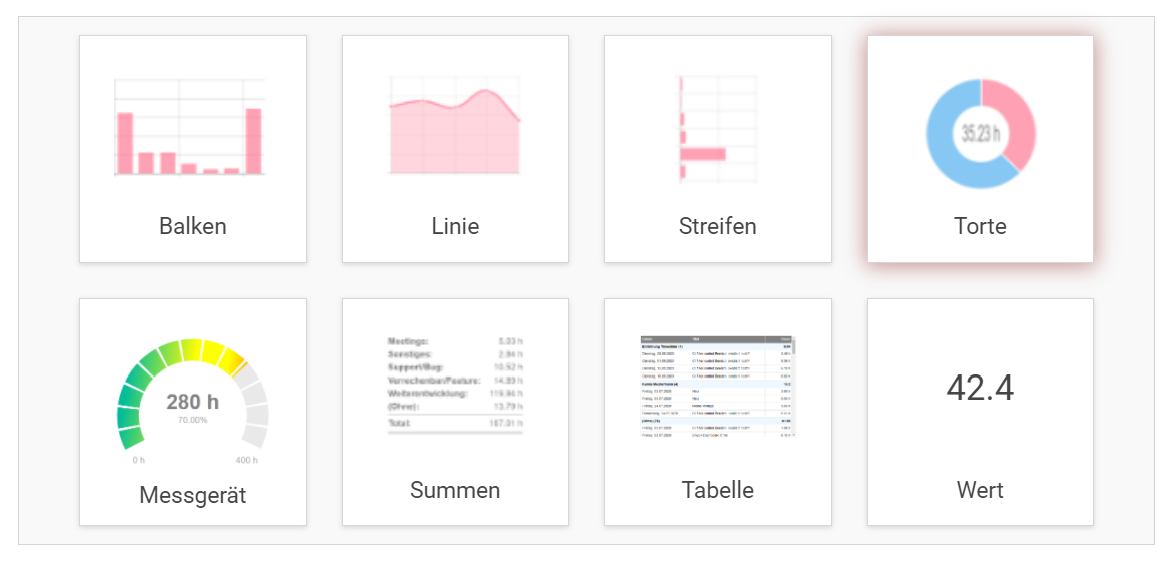 Pie chart
Bar chart (horizontal or vertical)
Line chart
Sum (value)

shows only one number
Only filter, no grouping possible

Sum (grouped), shows the sum per group
Table

similar to grouped sum
.
additional columns possible
sortable
Excel export

Meter

displays the time in relation to a defined target value
.
For example, how much budget has already been consumed for an order; Has the planned budget been exceeded?
.
No grouping (filter only)
Filter
Use a filter to limit the timers that should be included in your widget.
You will probably use the time filter most often. This means, for example, that you only consider timers of the current or past month. The following predefined time filters are available: Today, Current week, Current month, Current year. A concrete date as start and end time is of course also possible.
You can also limit your results to timers that contain a specific string in the title.
As a third filter possibility the restriction is available to you after certain tags. This is independent of the grouping. Keep in mind that by grouping, a filter already exists on the tag group. Your filter for keywords should therefore form an intersection. You can add as many tag filters as you like and join them with AND/OR conditions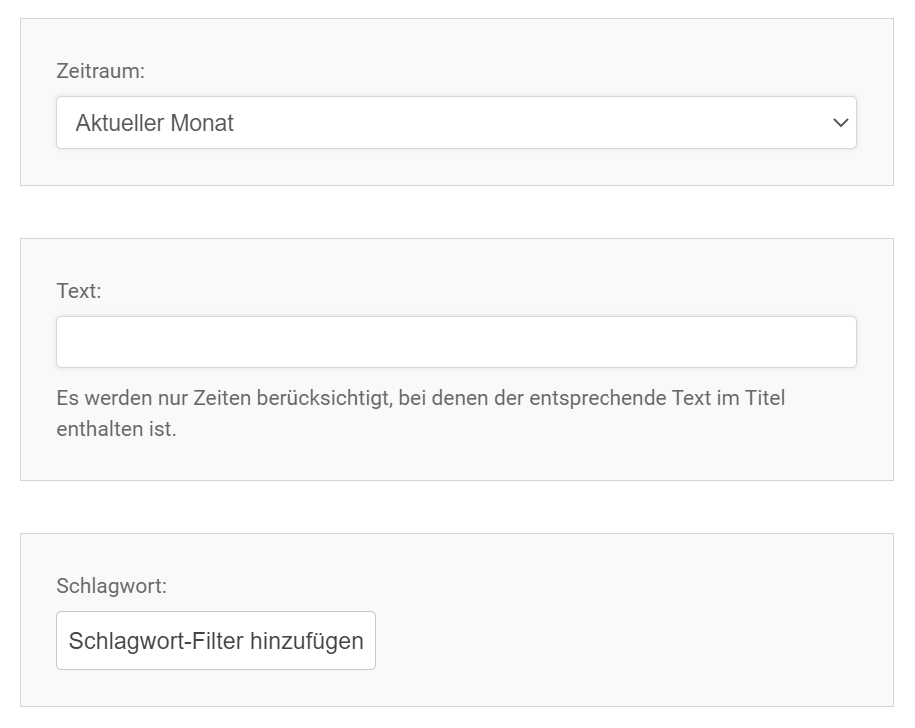 Grouping
The following groupings are available
By time
Date
E.g. attendance over the month
Calendar week
Day of the week
E.g. on which day do trouble tickets occur most frequently?
Month
E.g. Which month has the most billable hours?
By tag
E.g. by project, customer, order, ...
The option "Show timers without keyword" adds all existing timers that have not been assigned to th any tag of that group as an additional group.
By user
The grouping option 'Users' is only available if you have selected an organization for this tile in the tab 'Organization'.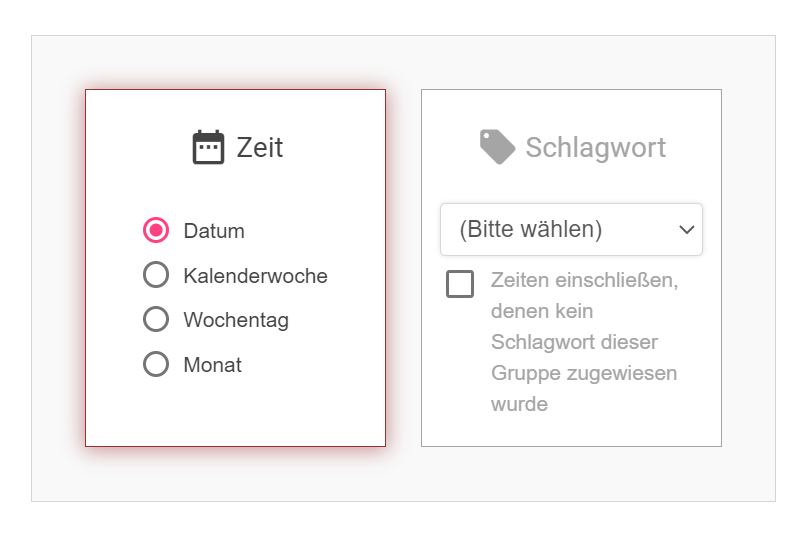 Organizations
You can restrict a widget to timers of an organization. This option is available only if you are a member of an organization and you have the right to to analyze times in this organization.

If an organization is selected in the tab, only timers will be considered, that have been assigned to the organization. Personal timers or timers from another organization will not be considered. If the checkbox "Include times of all members of this organization" is checked, then not only your own times, but also all times of the organization members are included. The checkbox can only be activated if you have the role "Analyst" or higher.
Settings
Title:
The title appears inside the widget and gives a short description of the widget.
Interval:
for automatic update
Display value:
Number
Days
Hours
Minutes
Percent (total or within tag group)
Export
The dashboard gives you the possibility to export all timer data to Excel. They can be restricted in advance by a time filter.
In addition, the table widget is the only one that offers an export function to Excel or PDF. Here, the filters and grouping of the widget are taken into account.
For exporting press the download icon in the sidebar.